A Picture: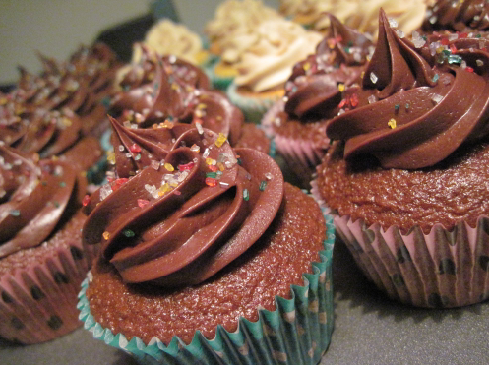 I bake cupcakes. It's taken over my life. I couldn't be happier about it.
A Poem:
She walks in beauty, like the night
Of cloudless climes and starry skies;
And all that's best of dark and bright
Meet in her aspect and her eyes:
Thus mellow'd to that tender light
Which heaven to gaudy day denies.
One shade the more, one ray the less,
Had half impair'd the nameless grace
Which waves in every raven tress,
Or softly lightens o'er her face;
Where thoughts serenely sweet express
How pure, how dear their dwelling-place.
And on that cheek, and o'er that brow,
So soft, so calm, yet eloquent,
The smiles that win, the tints that glow,
But tell of days in goodness spent,
A mind at peace with all below,
A heart whose love is innocent!
She Walks In Beauty
Lord Byron
A Song:
"Driven By A Beating Heart"
A Silent Film
A Quote:
"Jackie Kennedy would NOT have camel toe"
- Tim Gunn, Project Runway
An Item of Clothing:
I think this counts more as an accessory, but I love my glasses. They are officially a part of me. I will never want contacts. It also doesn't hurt that they go with everything.
A Place: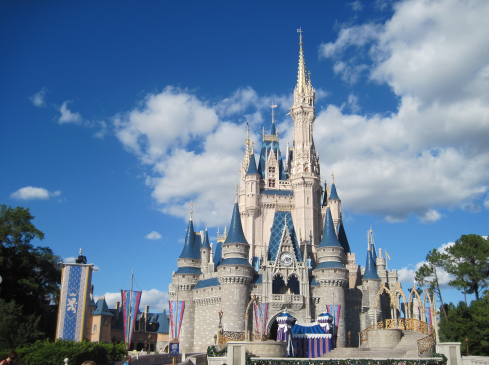 I will never grow tired of this place. Ever. Even when I'm 50 I will still go, buy a Jasmin tiara and ride Space Mountain at least 4 times.