A
few blogs ago
, I told you about an invitation to the "
Fight Back Express
," an effort by the Cancer Action Network. It's a bus traveling across the country, collecting signatures of those that believe cancer research should be a top priority, esp. in this campaign.
Me and Sametta went during work yesterday and felt blessed we did. It was inspiring to see all the signatures, and touching to see the messages.
Here's some of our pics... one even provides a laugh!!! lol
C couldn't be there (he was invited to be part of a news panel in Oklahoma City) so he asked me sweetly to sign for him.
Awww here's our signatures [look in the middle, where it says 'God Bless'], next to Sam's: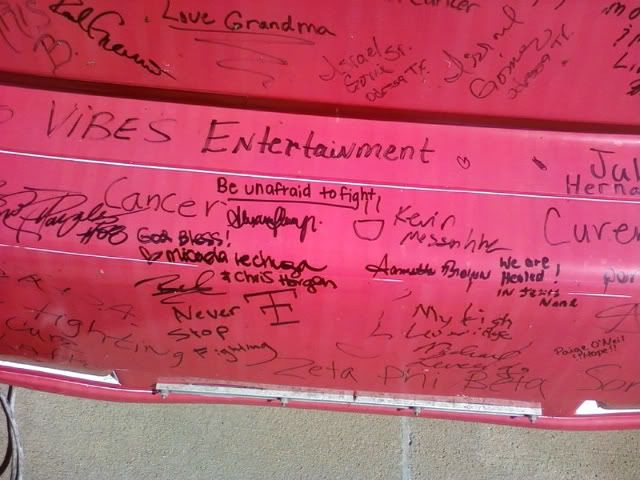 here's us by our spots [i wanted to sign the front of the bus!]: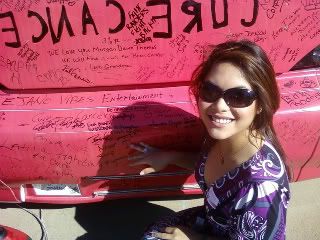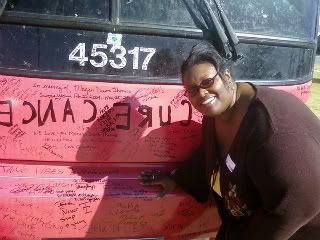 and then, we wanted one with the full shot of the bus. I took Sam's first: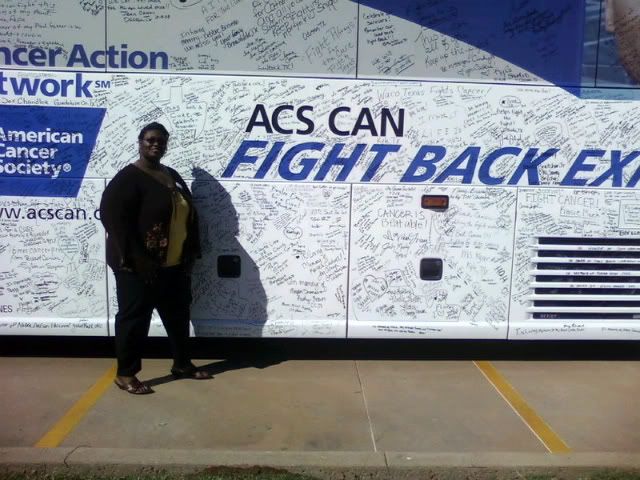 and then, here's
her
picture of me by the bus: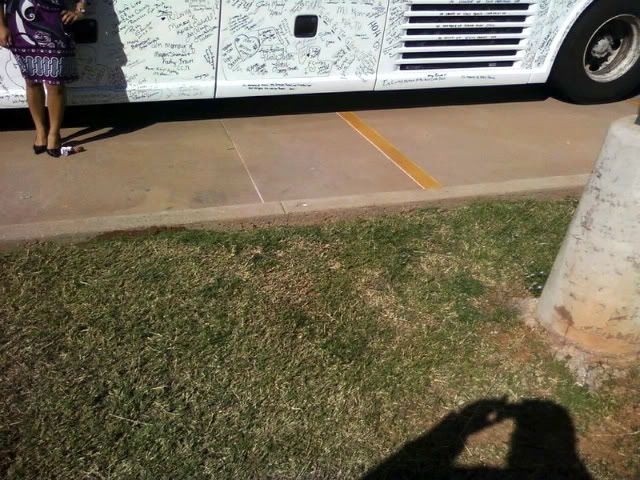 hahaha! we were laughing :) granted it was bright outside and my phone
(the verizon Glyd, of which i HATE-- worse phone ever, but that's another blog for another day lovies)
camera takes pictures weird with a slight delay as it focuses. It was too funny though :) All you see is my heels! ha

We were glad to have been a part of this fabulous event for a great great great cause!