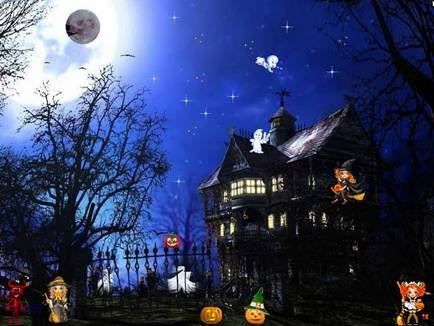 Happy First of OCTOBER kittens!!!!
me and my gfs LOVE this month!!! :)
only 30 more days until HALLOWEEN!!!

who doesn't love halloween???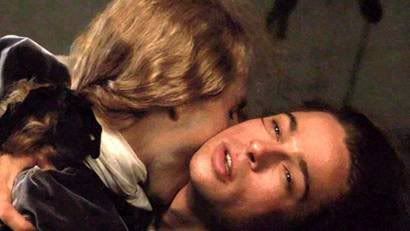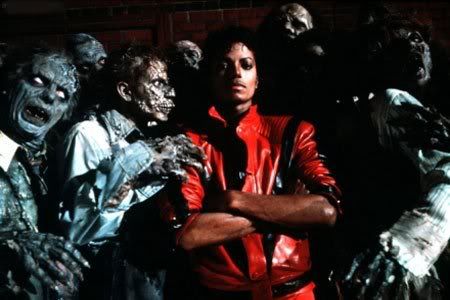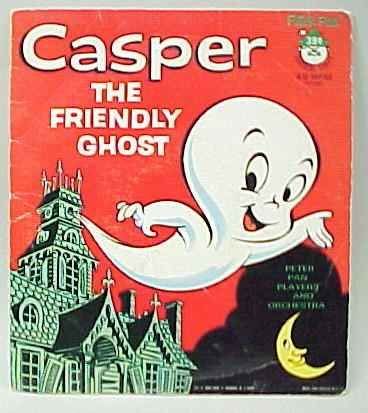 i love halloween!!!!

yesterday at our work lncheon, some of the mother's were sharing the "hot spots" to go trick-or-treating and talking about when they were crafty and made costumes for their kids, etc. I shared my story of how I never got a "store bought" costume... My momma just put me in a fancy dress and put make-up on me and I was a "princess." lol And i was one of those kiddos with a pillow case-- not a cutesy pumpkin basket, etc. :)

Sam said, "your momma did you wrong!" lol it was too funny!
what is everyone going to be this year?

I doubt I can top last year as a Dallas Cowboys Cheerleader (I LOVE my cowboys!!!) ... (or jarrod's outfit that is!!!) :) ha!

but this year may be more fun because me, mehle, lauren, tasha, and my twinkie are always dressing up as characters of my fave, "Alice in Wonderland!" Since Alice is already taken... I get to be the Kooky Cheshire Cat!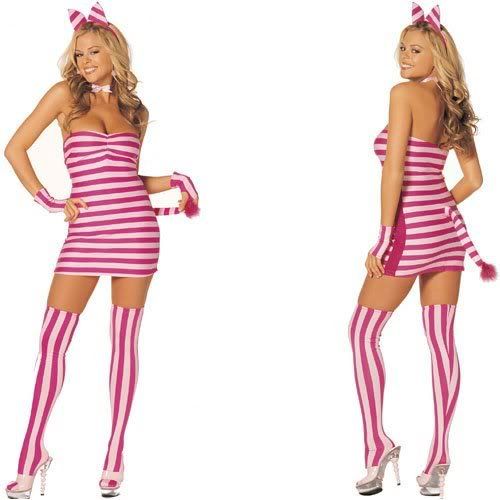 What do you think? oh and Maria's going to be my mouse :)

remember the mouse at the tea party? doesn't he get drunk inside the tea cup? lol