C has a funny thing he does EVERY friday. He sends a mass "happy friday" email text with a "happy friday" wish-- most of the time VERY funny and off-color humor, and almost ALWAYS includes drinking and toasting to that lol
he texted me today before sending the friday messages out, to say he was so excited, because this friday's message was "too funny." :)
I couldn't wait to see what it was.
I fell in love with him even more. This is what his "Happy Friday" message said:


"Happy Friday!!! Today is my Mother's 68th B-day! I'm asking you to send her a happy birthday text at [gives her cell] she will have no clue who you are! Too Funny!"
LOL typical C.


This was my Bday message that I sent his Mom: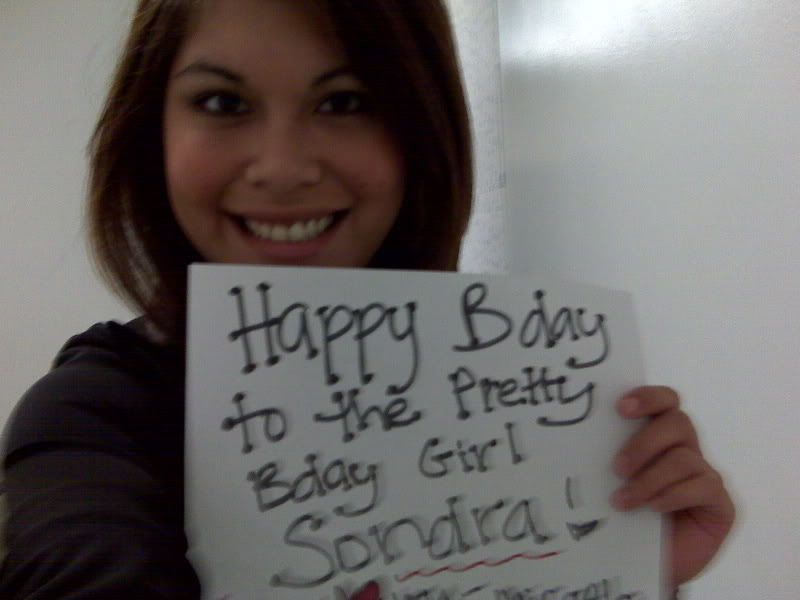 bad picture because I had to take it myself, so I snapped a closer look at the sign while it was on my desk