Since it's the weekend and a lot of you probably went shopping for tax-free (as will I this evening) I wanted to share with you some of my fabulous vintage finds last week during lunch.
I met up with Marianne, Yarei, and Katy for lunch and girl talk at a cute little place downtown called the "Secret Tea Room." There's antique gems to be found in the front before you get to the actual eatery.
Look what lovely things micaela picked up: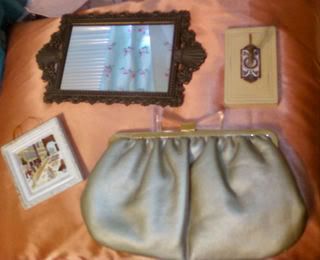 (pic is blurry thanks to my "really cool" verizon gylde phone i hate!)
*vintage mirror tray for perfumes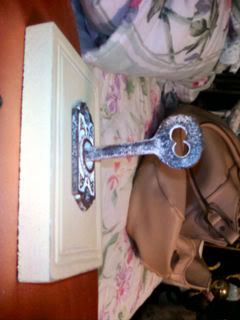 *quirky 'key-sticking-out' wall piece. (yarei pointed out i can hang my keys off of it! love at first sight)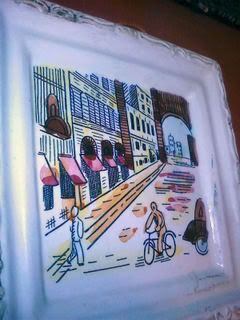 *little charming decor to hang up that reminded me of europe that looks to be hand painted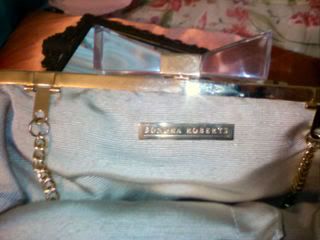 *and THE GREAT FIND OF ALL...
A precious vintage silvery olive clutch with a clear ribbon hard handle... OMG we are soul mates. It's so clean inside too and for the price, it was a STEAL!

happy Micaela!
back to shopping.... !